Welcome to Shaffer Asset Management, Inc.
Home of the "SHAFFER MARKET REPORT".
The Shaffer Market Report is a weekly newsletter utilizing technical analysis including a unique interpretation of the Commitment of Traders Report (COT) as published weekly by the Commodity Futures Trading Commission (CFTC). Our analysis of the COT includes the Commercials or Hedgers, Large Speculators or Hedge Funds, and Small Speculators or Public to help identify potential future trends based on positioning of these three types of traders which our report attempts to identify on a weekly basis. Also, our technical analysis is based on price and time not moving averages of which we believe are lagging indicators. Currently, each weekly report includes updated charts, opinions and commentaries for the following markets (subject to change based on market conditions):
S&P 500 Index
Dow Jones Industrial Average Index
Dow Jones Transportation Average Index
Russell 2000 Index
NASDAQ Combined Composite Index
NYSE Composite Index
Market Volatility Index (VIX-SPX)
KBW Bank Index
Biotechnology Index
Semiconductor Sector Index (SOX)
30 US Treasury & 10 Year US Treasury Futures Markets
Gold Futures Market
Crude Oil Futures Market
Natural Gas Futures Market
Euro-Currency Futures Market
U.S. Dollar Futures Index
Baltic Dry Index
Velocity of Money
The Shaffer Market Report is published weekly on Mondays (Tuesdays, if Monday is a US holiday). Under unusual market conditions, a report may be published with updates at anytime.
---
SUBSCRIBE NOW and get your free first issue of the Shaffer Market Report with our 1 Week Free Trial Subscription Offer. After your 1 Week Free Trial Subscription Offer ends, the Shaffer Market Report is available as an automatically renewable monthly subscription for only $12.00 USD per month. The Shaffer Market Report is delivered weekly via e-mail directly to your inbox.
SUBSCRIBE NOW:
---
The opinions and commentaries expressed in the Shaffer Market Report are those of Daniel S. Shaffer, CPA, ChFC. The Shaffer Market Report is for informational and educational purposes only and does not give investment recommendations. At no time may a reader rely on the opinions and commentaries as investment recommendations. Please consult with your broker or your adviser to explain all risks to you before making any trading or investing decisions.
---
Click on Dan's book to order "Profiting in Economic Storms: A Historic Guide to Surviving Depression, Deflation, HyperInflation and Market Bubbles":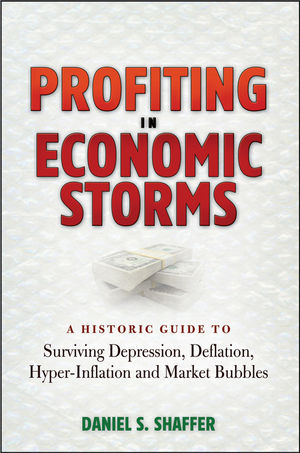 ---
Dan Shaffer appearing on "Wall Street Week" on the Fox Business Network-Segment 1 from February 3, 2017:
Dan Shaffer appearing on "Wall Street Week" on the Fox Business Network-Segment 2 from February 3, 2017:
---
Contact us:
If you would like more information please call Dan Shaffer at (800) 430-0234 or e-mail us at dans@shafferasset.com.